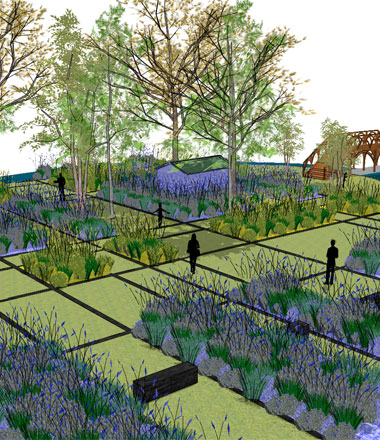 From contemporary gardens to new build homes, renovations and refurbishments, we specialize in award-winning real gardens for real homes that are stylish, considered and of the highest quality. Our process is simple. We help clients form a vision of how they'd like their garden to be and then we make it happen.

We aim to provide you with the best garden design service in London based on 25 years of horticultural and design experience. This includes:
A complete design package from developing a master plan through to technical detailing
3 dimensional modelling to aid understanding
The services of our award winning planting design service and nurseryman
Lighting design, furniture and irrigation advice
Choosing the best landscaper for your project at the right price
Site visits and advice during construction
Aftercare visits to support you in your new garden
Planning advice if required
BIM services for architects and other professions
We have won many awards for real gardens over the years and we recognise that some customers may require more limited bespoke advice, such as the completion of a planning report or an update on their existing garden however, all our awards for real gardens have been won where the full service outlined above has been used.